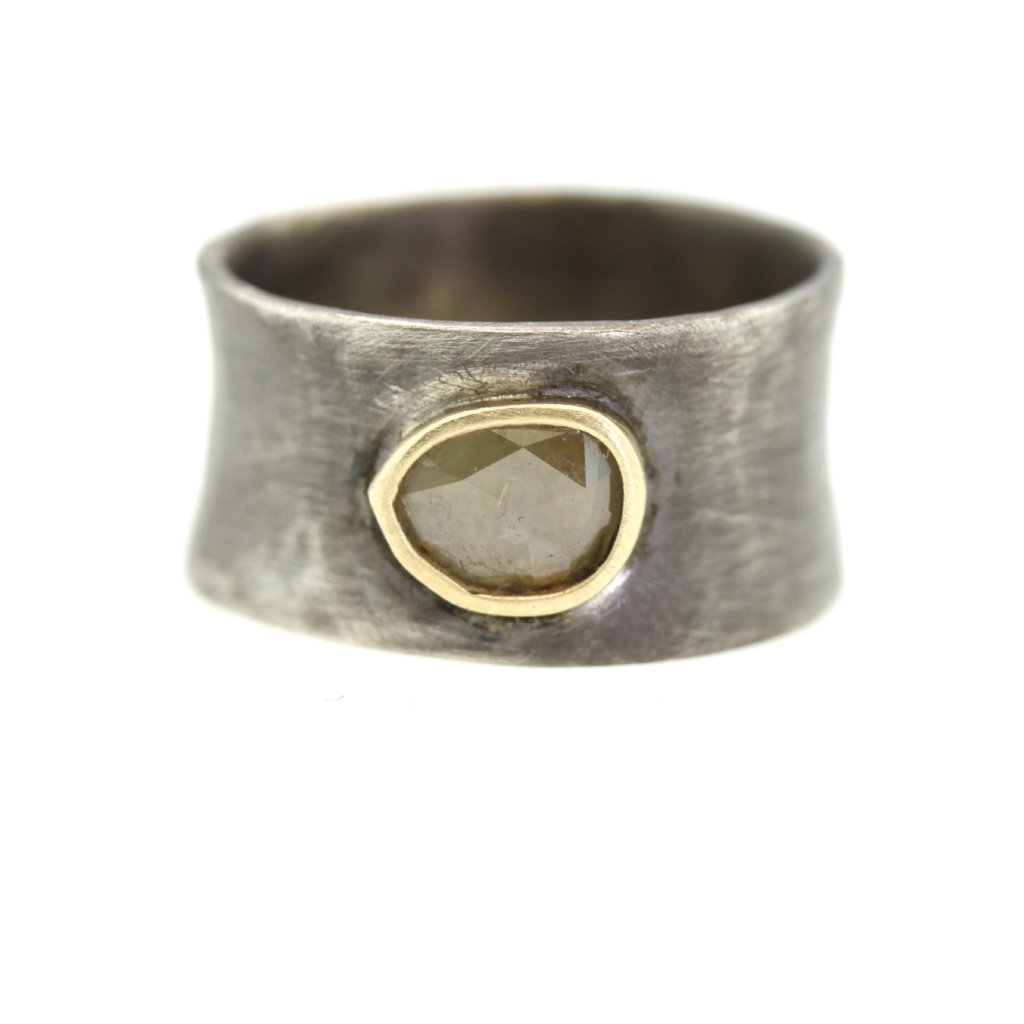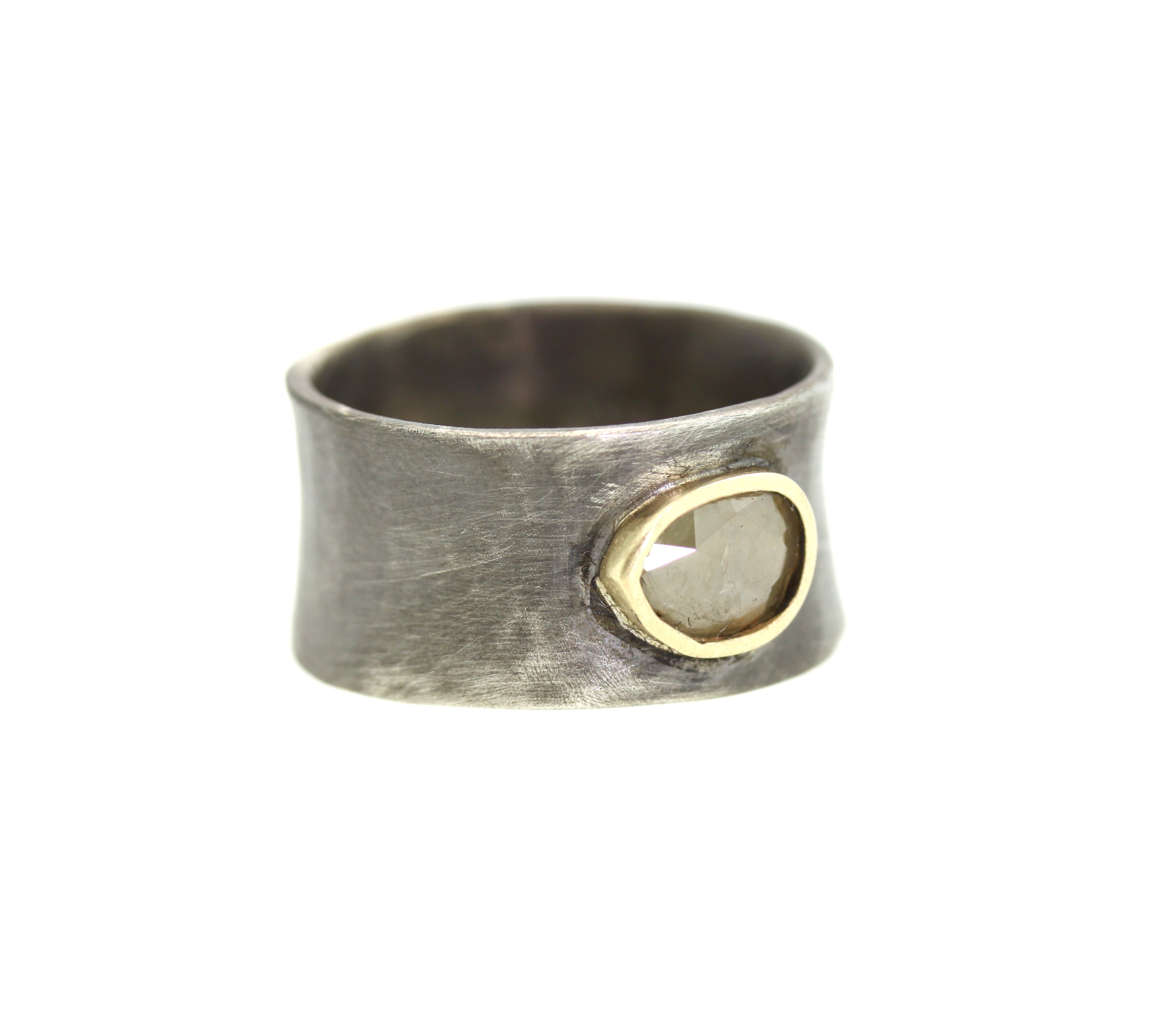 Chunky Sliced Diamond Ring
---
With a sound mix of edge and class, this Chunky Sliced Diamond Ring features a rustic sliced diamond with a 10K yellow gold bezel soldered to the band. Truly a one of a kind, this ring is perfect for a modern bride or anyone who wants to take their ring stack to the next level. Because of the nature of raw diamonds, no two stones will be exactly the same creating a ring completely unique to you.
Sterling silver thick ring, brush rhodium plated
Rustic sliced diamond set in a 10K yellow gold bezel
(denote size at checkout)
Designed and handcrafted by Rebecca Lankford in Houston, Texas.
Choose options
Custom Design
Order Inquiry
If you have questions about our custom jewelry or you would like to speak with a staff member, please fill out the form below and we will get back to you as soon as possible.